SR-Train
16 modems • ∞ Nano-SIM • Random access • WiFi • Macros • OLED screen • Remote control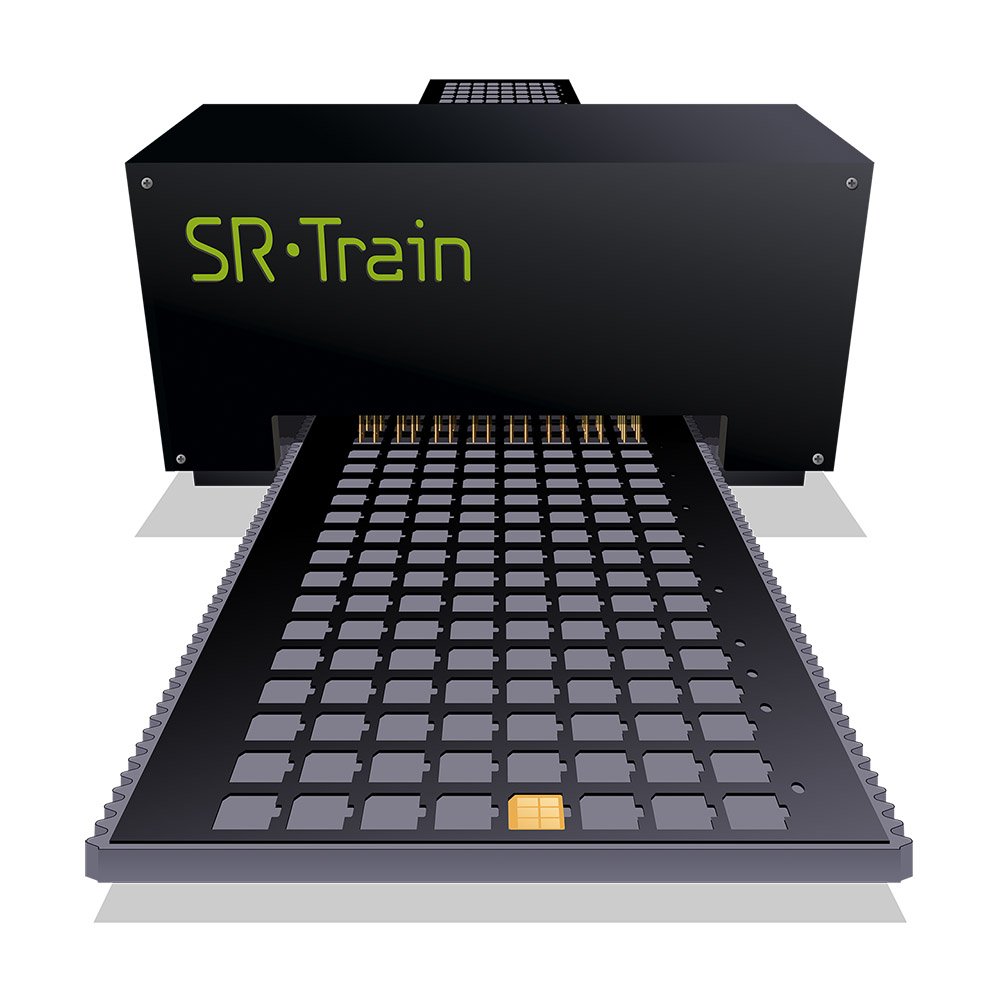 Phone calls, receiving / sending SMS, USSD requests
16 built-in modems for simultaneous interaction with 16 SIM cards
Moving along a path assembled from container panels (200 Nano-SIM each)
Quick selection of any SIM card
Analysis of incoming data, search and selection of the necessary information
Automatically maintain SIM card balance
Sending processed information to E-mail
Compatible with ZennoPoster
WEB-interface with direct control
Graphic display
Remote control
Macros for implementing arbitrary work scenarios
Operator's office
WiFi internet connection
Connecting to a computer in Client and Server modes
Full support for English and Russian
Update firmware over the Internet
Work with SMS activation services
The aggregator moves along a path assembled from container panels. The length of the path is not limited. The container panel contains 200 nano SIM cards. 16 built-in modems (SIM800) allow you to interact simultaneously with 16 SIM cards (2 rows of 8 SIM cards). Aggregators can be combined into compositions (master and several slaves). Several trains can be operated on one path.
The contact groups of the device consist of sliding spring gold-plated contact-needles (Pogo Pin), driven by 2 brushless motors. The design reliably fixes the contacts on the contact pads of the SIM card, leaving a small (visually invisible) contact spot.
To display information, the leading unit SR Train uses an integrated graphic display. For manual control of the device, the included remote control is used.
All settings, testing, and calibration of SIM Roulette are carried out via the WEB interface.
A large amount of memory, coupled with a powerful processor, makes the device self-sufficient for solving a number of tasks related to: activation, registration of SIM cards, receiving and sending SMS, USSD commands and phone calls. Also, SR Train can be controlled by an external device - a computer or a smartphone.
You can find detailed information about options for interacting with SIM Roulette in the Support section.